*****SOLD OUT********
If you would like to do something different for your Christmas party then this is it.
A fantastic way of meeting new businesses and making new friends in a relaxed and informal way.

On Thursday 7 December we are off to …….

Bruges Christmas Markets – The Venice of the North

And end the day with a delicious candlelit three course dinner at Chateau de Cocove
We will travel by luxury coach on LeShuttle to the quaint and historical town of Bruges – just one hour from Calais.

It is really special and magical at Christmas.

We have limited places so reserve yours now - reward your staff or bring along your clients.
SOLD OUT click here to be placed on a waiting list
Price: £124 +vat pp or groups of 10 £1200+vat
Includes…
Return trip to Bruges by luxury coach

Coffee and croissants breakfast

Traditional French three course dinner at Chateau de Cocove

Pick up from Maidstone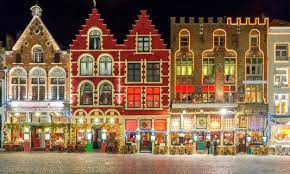 Chateau de Cocove Bruges Christmas Market
Thursday 7 December | Price: £124 +vat pp or groups of 10 £1200+vat | Pick up from Maidstone